Make It Easy is a series of 11 crafting tutorials hosted by talented, artistic and enthusiastic women. You will be shown how to create 11 unique and beautiful items ~ there will be one tutorial every day for the next 11 days ~ and we really hope you will find some inspiration to get your craft on!
There will be one tutorial a day, posted on the blogs below.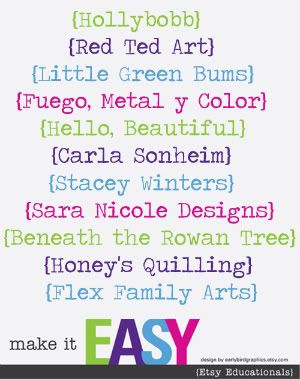 At the end of the series we will have a wonderful ebook available for a small fee of $1.99. All the tutorials will be in this one convenient download that you will be able to print off and read over and over (before you get started on making). The money will go to the person whose blog you download it from and by doing so, you will be showing your support for the hard work of this crafting community. Thank you!